... And your Wednesday Night Big Band is back in action! We had our first rehearsal this week. Welcome
Jean Francois Cotnoir
on tuba and
Michael Hines
on trumpet! Over the summer the entire
library
was organized. Our first rehearsal involved reading some new songs, some great songs in classic styles by classic arrangers (Mantooth, Mark Taylor) and some more sophisticated tunes that deserve some more work before judgement is passed on them.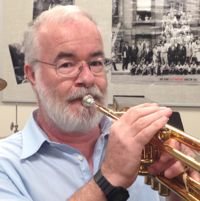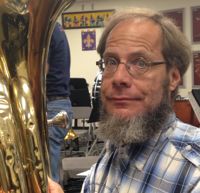 We are expecting our first gig of the season to be in November. Stay tuned!
16/06/14 07:57
We had our annual year end party last night, great times remembering the year and thinking about next year. We'll be taking a break over the summer, and hope to see you in September!
At the party we put together a page listing the
band's members
, check it out and email us info@wnbb.ca if you have better mugshots or bios for band members!