31/05/18 23:42
Our Movie and Show concert at Dickens Pub featuring some of the music of La La Land has been moved to June 12th!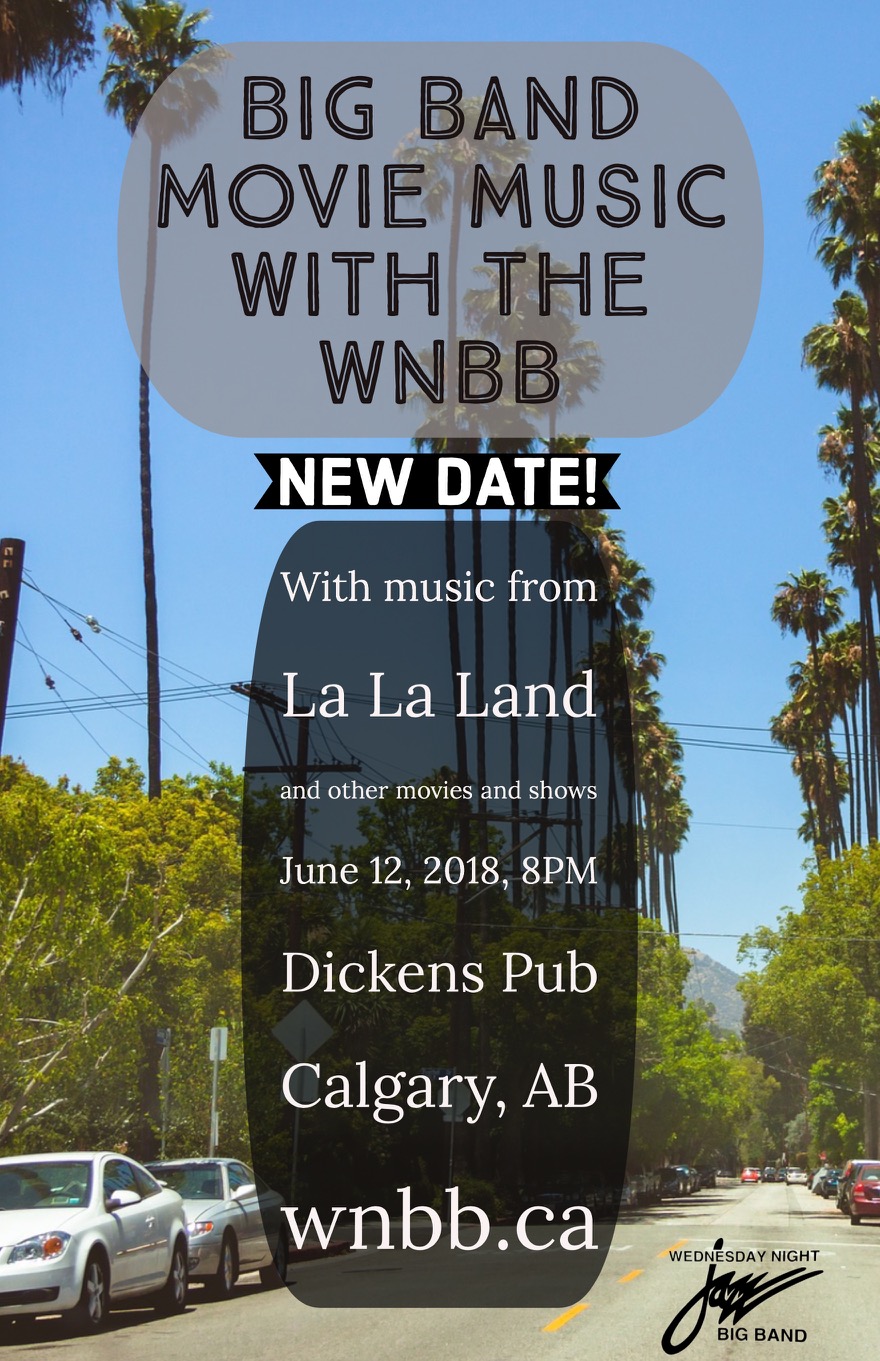 27/05/18 18:08 Filed in:
Shows
We're hard at work preparing our songs for
Big Band Movies and Shows Featuring La La Land at Dickens Pub
. Curating the event has been great fun. Of course we want to focus on great jazz music, and feature La La La Land, while ensuring the music shows off our vocalists, soloists, and the genre. Here are some of the shows, can you guess the names of the songs?
La La Land original arrangements by John Abraham and Dana Kaukinen featuring Wendy Lomnes, Mari Jo de Waal and Kevin Waites on vocals
The Pink Panther featuring Mari Jo de Waal
Jumbo featuring Dana Kaukinen on Bass Clarinet
West Side Story featuring Bryan Niblock on Drums, John Towell on trombone, and others
Funny Girl featuring the trombone section
The Detectives arranged by our own Dave Prentice
White Christmas — a duet featuring Wendy and MJ on vocals
Video below. Please share. See you on June
12th
13th
at Dickens Pub.
More Info