28/05/16 21:25 Filed in:
Shows
The amazing Mari Jo de Waal sings with the Wednesday Night Big Band on Wednesday June 8 at Dickens Pub.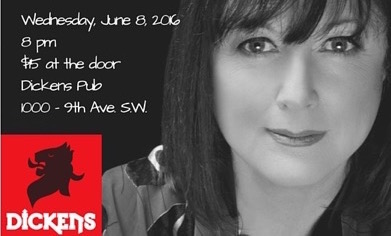 MJ will be singing
I Want to Be a Sideman
by the witty and clever Dave Frishberg, the Gordon Goodwin arrangement of
Too Close for Comfort
and the lovely Diane Schurr version of
Only You
by Bob Florence, plus many more.
Instrumental songs include "The Great Debate" (trumpet duel), Lady From Oregon (band favourite from the archives), Bath Time Blues (
Prentice
original), In Her Family (Metheny Ballad), Cruella De Ville (
Kaukinen
arrangement), and Cherokee (
Towell
trumpet finish).